Passionate about his work and promoting positive change in the community, Daniel Hewes takes his professional skills in planning and design everywhere he goes whether it is related to his education, career, volunteer experience, or personal interests in photography.
Education
Studying at Northeastern University in Boston, MA, Daniel Hewes earned his Bachelor of Arts degree in Environmental and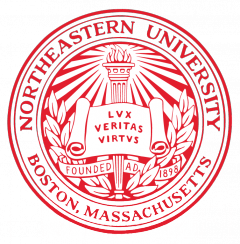 Urban Studies. He then went on to attend Columbia University where he earned his Master of Science degree in Urban Planning.
Professional Experience
After gaining valuable knowledge and experience at Columbia and Northeastern Daniel Hewes quickly began his journey towards an accomplished and diverse career in Urban Planning, Community Engagement, and Environmental Advocacy. Highlights of his career can be found listed below:
In 2010, he began his career as a Legislative Aide to Senator Thomas Kennedy of the Massachusetts State Senate.

The following year, in 2011, he gained additional experience as a Green Building Associate at the Green Roundtable as well as a Program Coordinator for the Boston Public Health Commision

A few years later, in 2014, Daniel Hewes completed a Community Affairs Fellowship for Senator Daniel Squadron in the Senate. During this time he assisted in the successful creation of a pedestrian and curb safety action plan for the city.

From 2015 to 2016, he stood as the Community Engagement Coordinator for Urban Upbound, an organization providing specialized programs to help individuals achieve financial stability and self-sufficiency in order to save for the future.
Volunteer Work
On top of his extensive career work in urban planning and architectural development, Daniel has also completed extensive volunteer work to help communities develop positive change and growth. After the devastating effects of Hurricane Katrina, Daniel Hewes volunteered with the People's Hurricane Relief Fund to help with rebuilding efforts. Additionally, he has completed numerous projects with Habitat for Humanity as a volunteer and builder.
Photography
Connecting his personal life with his professional life, Daniel Hewes has developed a great interest in photography, particularly photography that captures positive architectural changes in cities and urban areas. Photography can inspire people to take action of their own towards building a community that is able to grow, thrive, and succeed in the future.