In his professional career, Daniel Hewes is dedicated to implementing growth and positive change to the city through urban planning, environmental advocacy, architectural design, and community engagement.
There are many ways to get individuals excited and engaged within their local communities. It is important for a city's citizens to want to be involved and take action in creating a sustainable and successful future for the place they live.
Through his experiences, Daniel Hewes has found that Boston's passion for its sports teams provides a great opportunity to channel positive energy into creating a bigger and brighter future for the city in a variety of different ways.
We see the worlds of urban planning and Boston sports collide when one of of the four major teams takes home a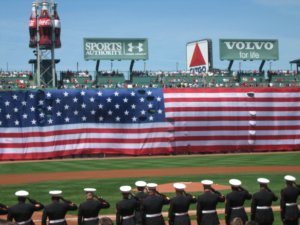 championship trophy. Whenever the New England Patriots, Boston Celtics, Boston Bruins, or Boston Red Sox win it all in their respective seasons, the city throws a celebratory parade where the players and coaches greet their fans in duck boats all across the city.
With this in mind, it is important for this operation to run smoothly, efficiently, and safely, a job for urban planners, architects, and other professionals like Daniel Hewes.
Additionally, with the great success Boston sports teams have had over the years, increasing historical significance is being placed on stadiums, ballparks, and other related areas throughout the city. Parks and city streets are complete with statues and plaques to help the city celebrate and remember its hard work, success, and dedication.
Throughout their histories, the Patriots, Red Sox, Celtics, and Bruins have a combined total of 37 championships. Daniel Hewes is excited to observe the continued success of these franchises as well as the progress and growth of the city as a whole.